Aiopus digitalising
consultancy market
We optimise the matching process
Our vision
Our vision is modernise, digitalise och democratise the consultancy market.

Our optimized digital matching
Our AI-algorithms optimize the consultant-assignment matching in terms of competence, location, costs, experiences and reviews .
Outsourcer


As outsourcer you get consultancy management workspace to help you manage the hired consultants, assignments length, contact information history and more.
Help to become independent consultant

We help you along the way to become an independent consultant. We help you to create the company, to find an assignment, tocompany administration together with our partners.

Why independent
consultant

The consultancy market has evolved tremendously the 10 to 15 years. Today being a an independent consultant is accepted by the outsources. Finding an assignment as an independent consultant is as easy as for an employed consultant or even easier, since as an independent consultant you are not dependent on one selling office you could belong to many consultancy brokers. There are several benefits of being an independent consultant, economical as well as social.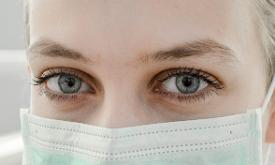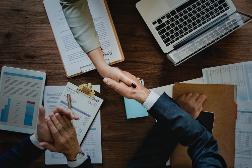 Our story
The consultancy industry generates billions every year and the assignment of assignments is done manually, via contacts, email and telephone, by consulting brokers or consulting firms.
It is a time-consuming, inefficient and undemocratic work process. We want to help consultants and clients find each other digitally, intelligently and cost-effectively.
The consulting companies take 30-55% of what the employee withdraws without the employee knowing about it or reflecting on it, because usually the product is the consultant and the person who sells the consultant is the consultant himself, through the CV and the interview.
Most consultants dare not become their own consultants because they believe that: Finding assignments is difficult precarious We want to help consultants become their own consultants by helping them find assignments, as well as forming companies and managing the administration